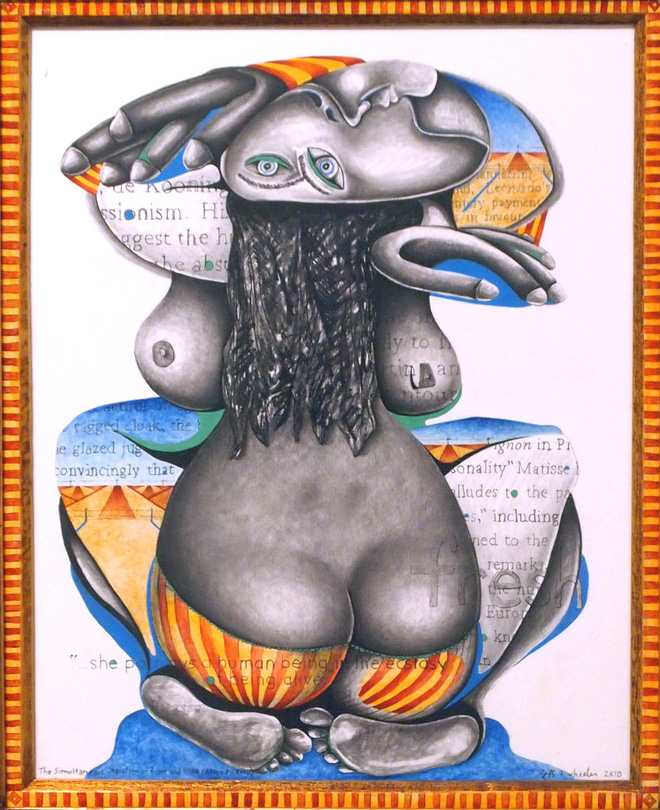 La rappresentazione simultanea del sè davanti e dietro (dopo Picasso) - matita e acrilico su carta - cm.
I am from the West Texas landscape and it is my stage.
It's a way for me to make a painting that I hope is beautiful, and something that I am familiar with so I can concentrate on the painting itself.

My Art springs from my desire to have things in the world which would otherwise never be there. Sometimes I see it and then paint it…other times I paint it and then see it. When we are giving up, today, the illusion of space in a picture, that doesn't suit me. I don't know what else there is. It's really something if you can get a visual sensation that is pleasurable, or worth looking at, or enjoyable, if you can just make something worth looking at.
What the artist says it is, you can see by his work. I would like to leave it just like that.